Sale!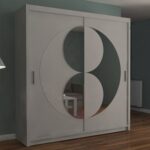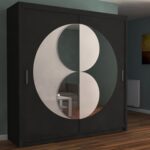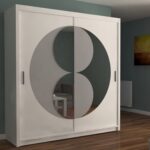 Next Rio Sliding Wardrobe 150cm Grey
Live your life in perfect balance with this Rio Luxury Sliding Door Wardrobe. Featuring a beautifully designed mirror-glass combination, Rio will be a conversation piece in your bedroom! This wardrobe is a fusion between design and practicality and strikes a perfect balance of simple clean lines and substantial storage. The result is a calm oasis where you can escape the strain and stress of the day that's gone and relax your body and mind to be rejuvenated for the day ahead. Above the mirrored Rio is elegant lighting so you no longer need to search for items in a dark wardrobe.
Perfectly practical, practically perfect. From the matt silver slimline bar handles to the hush quiet sliding doors, every detail on the Rio Sliding Door Wardrobe has been carefully thought about. A balance of beauty, stability, and durability.
Features:
Classic Matte finish
Oriental-inspired design
Quality 16mm laminated, scratch-resistant particleboard
Fully customizable with additional hanging rails
Extra suitcase-size storage shelves on top
Hush quiet sliding doors
Available in White And Black
Specifications and Dimensions:
Width: 150 cm/203cm
Height: 216 cm
Depth: 62 cm